At Insight Body Therapies, you can go beyond the benefits of traditional bodywork. Our approach is to build on the body's natural drive to find balance and optimal function, so you don't just feel better temporarily, but can change from the inside out.
The self-regulation of the human body is our greatest ally. By using therapies that address impediments to this innate ability, we open the way for a greater capacity to restore and repair, which can bring improvements in every aspect of your life.
Pain and dysfunction often may be symptoms with an underlying emotional cause. At Insight Body Therapies, we provide a breadth of healing options that can help achieve freedom and balance on many levels.
Yvonne Fisher, LMT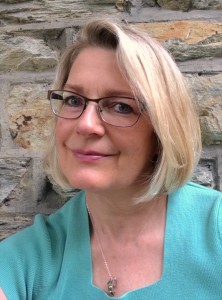 Yvonne Fisher is the owner and principal practitioner at Insight Body Therapies in Fort Washington, PA.
Yvonne has studied healing therapies since 1985. She began with foot reflexology, then became a Reiki practitioner. In 2003, she graduated from the Massage Arts Center in Philadelphia where her training included Swedish massage, shiatsu and myofascial modalities. She has been a nationally certified massage therapist since 2004.
Yvonne's study of The Bowen Technique, also known as Bowenwork, transformed her practice. As a certified Bowenwork practitioner, Yvonne has witnessed the effectiveness of this unique therapy firsthand since 2005. Bowenwork is now the primary therapeutic tool used at Insight Body Therapies because the results have been so consistently powerful.
Yvonne also uses the Emotional Freedom Technique with clients interested in more emotionally centered healing. In addition, she is a practitioner of Reconnective Healing and The Reconnection.